As everyone experiences from time to time leveling the coffee bed in the basket can be a challenge.  I have tested many other designs of leveling tampers and I believe a more efficient, smoother and effective design has been incorporated in the LevTamp which takes thinking out of tamping.
Most common approach for leveling tampers is to use fixed depth of tamping. I do not think that fixed depth tampers work well at all. Any change in coffee, dose and grind fineness will result in different compression of ground coffee and immediately render the fixed depth set on tamper invalid. So you end up either adjusting tamper all the time, which I found incredibly aggravating, or just set it and forget it which results in either not enough tamping pressure to fully compress coffee or un-level coffee bed.
I also do not think that specific pressure on coffee bed during tamping is important. I simply press until coffee stops compressing. That's it.
I wanted to design tamper that will make every tamp level without me paying any attention to it and yet, like traditional tampers, keep the key element of actually feeling the tamper touching the coffee bed and the ability to sense and control the amount of pressure being applied in tact.
So the LevTamp is not fixed depth tamper, you use it just like traditional tamper. It is very smooth and controllable. And your tamp will always be level without you even trying.
Tamper base and leveling plate are made of stainless steel and handle is made of aluminium. Total weight is about 450g.
Initially there will be two colors and one size 58.5mm which is perfect fit for VST baskets and any other 58mm basket. The RED LevTamp matches the actual color and finish of the top plate on the Monolith FLAT grinder and the BLACK one matches the black top plate on the Monolith Conical.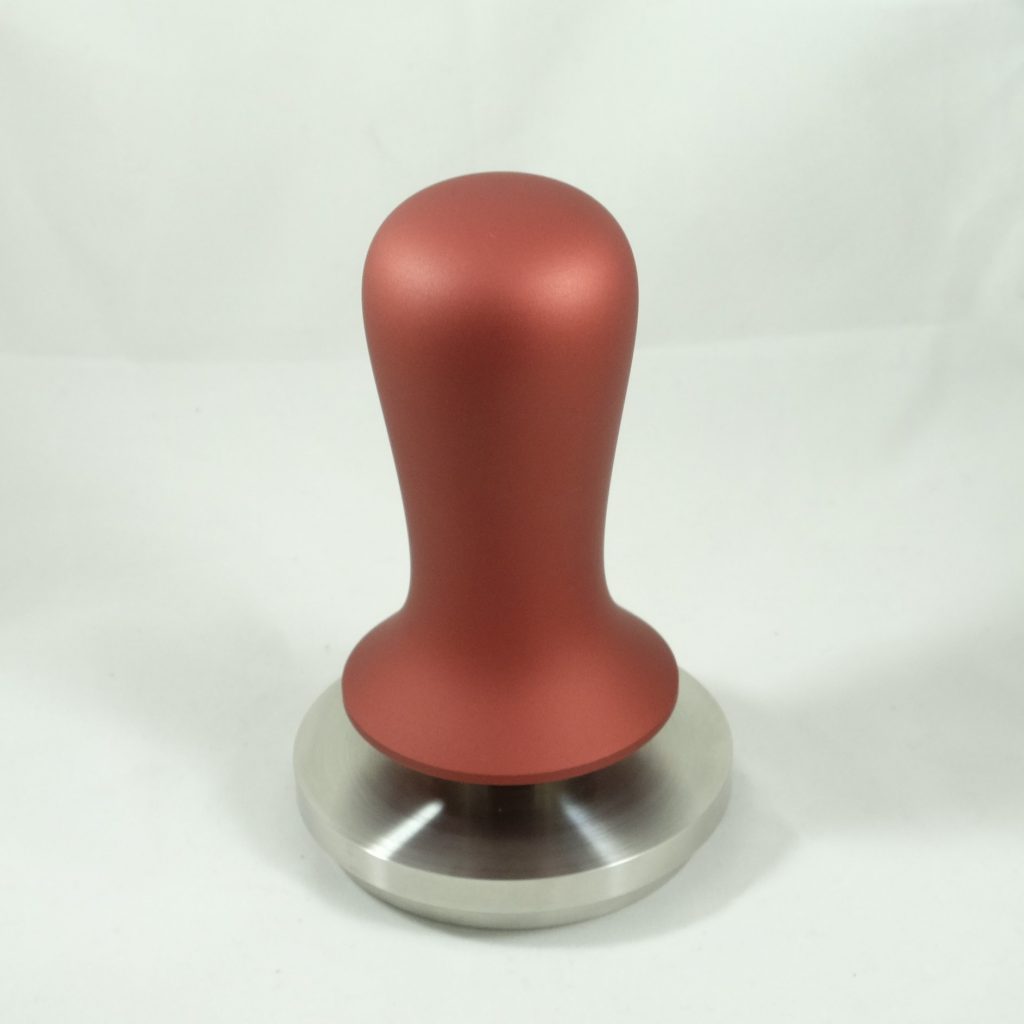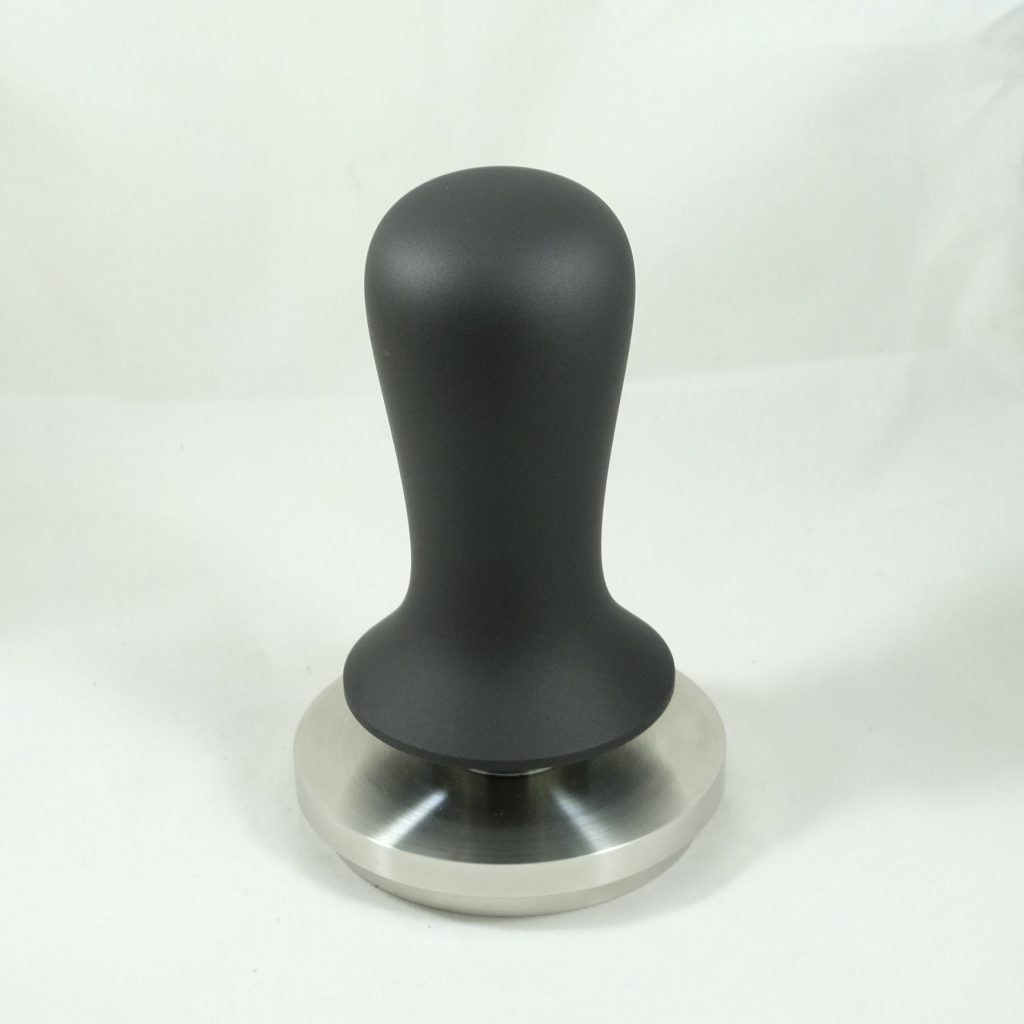 Following video shows the tamper movement which happens when tamper is placed on top of the basket and pressed down:
There is enough movement to tamp any reasonable dose of coffee inside any standard basket. The spring inside tamper is very light and it only purpose is to pull up the tamping disc after you release pressure on handle. Spring itself does not interfere with tamping feel and feedback.
Price is $159 + $6.80 for continental USA shipping. LevTamps are available for order in my online store. Tampers are made to order in any size you want. You can select the size on checkout as well as handle type you desire. Since they are made to order, wood handle tampers are usually shipped within a week, metal tampers are expected to ship within 4 weeks. LevTamp is designed and made 100% in Seattle, USA.