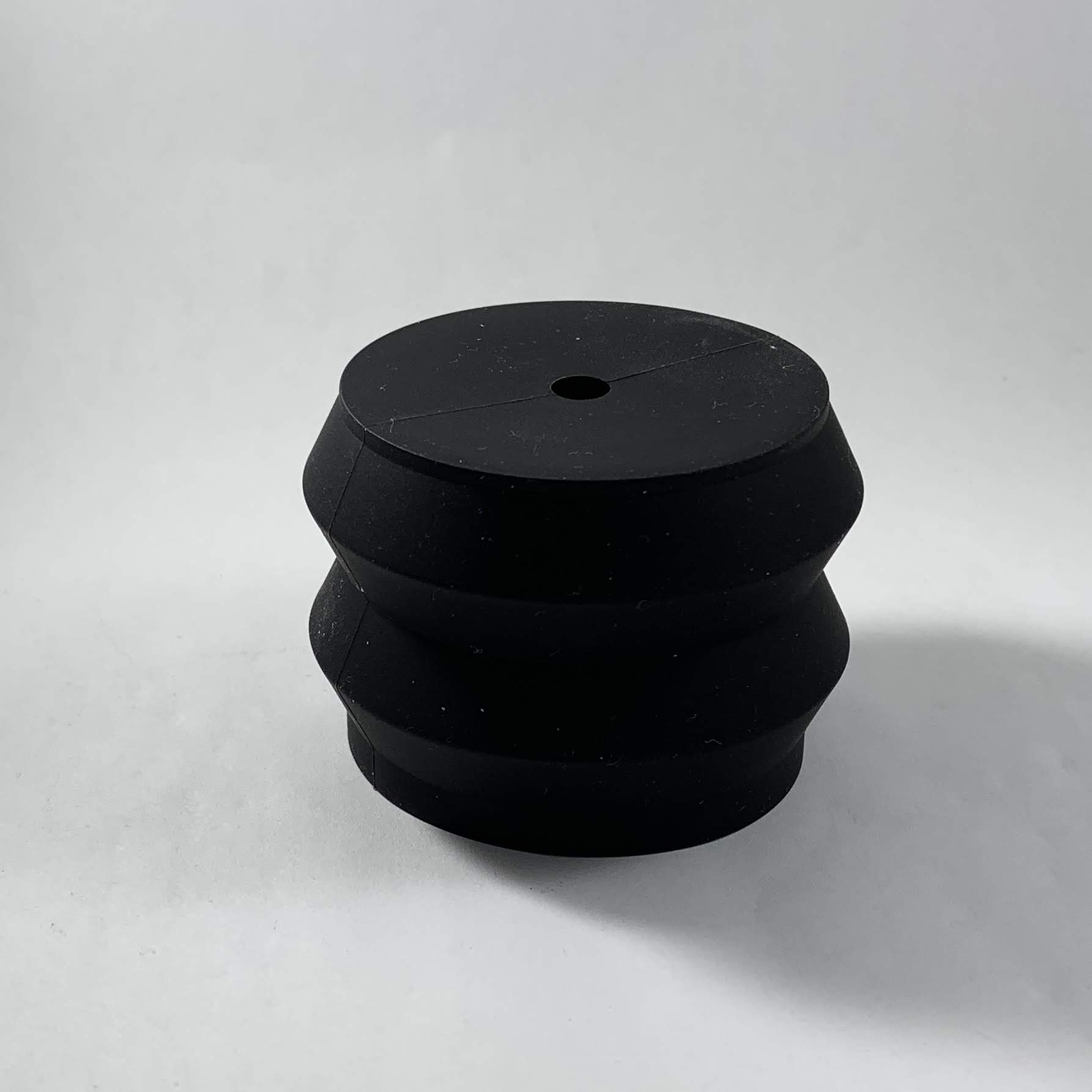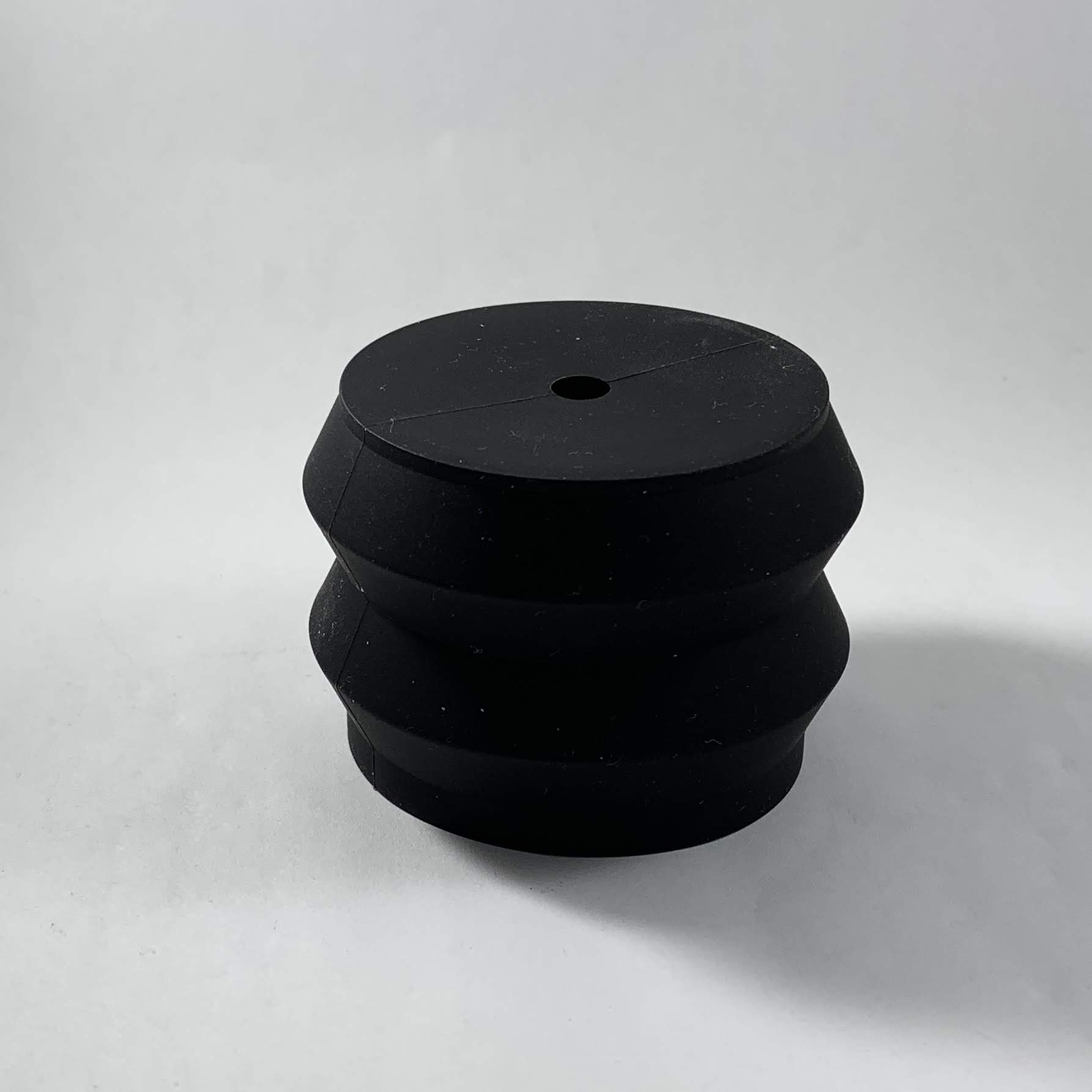 Maximum purchase amount of 1 is allowed
Bellow that fits on top of safety cap for all lock-less Monolith grinders that sit at an angle as well as all versions of Monolith Flat with safety cap.
Made from food-safe medical grade silicone. 
Pressing the bellow will force the air through the grind path of the Monolith and push out any coffee that might be stuck due to static electricity. It is designed so gentle pressure on bellow can be used to finely control amount of air pushed through the system.