So we finally received partial shipment from finishers (anodizing) and its total disaster for one part. The main burr chambers I have counted 4 that were undamaged. Rest of them are all dinged up and will be discarded. My machine shop will machine 40 new ones this week and will send them for finishing next week, this time to different supplier and pray. We had anodiziers destroy parts before but never at this level of destruction. I am crying. Its like somebody shook out all the parts that we packaged carefully and onto the concrete floor.
They did great job on magnetic exit chutes and funnels…
Here are couple of photos of dings that they made: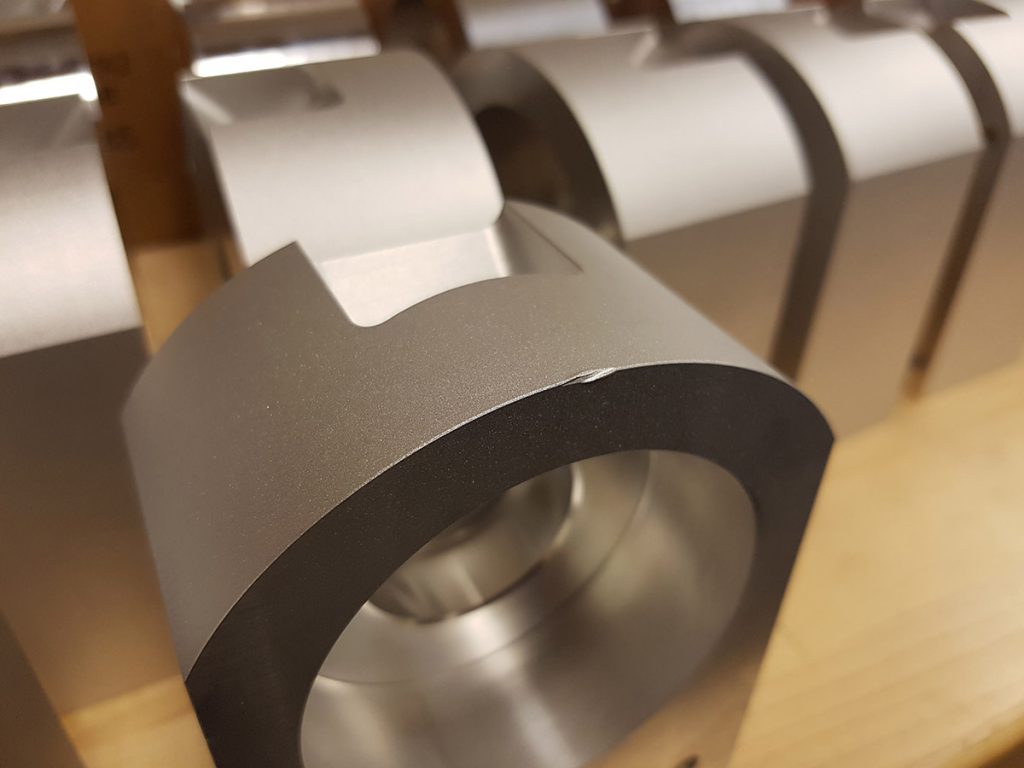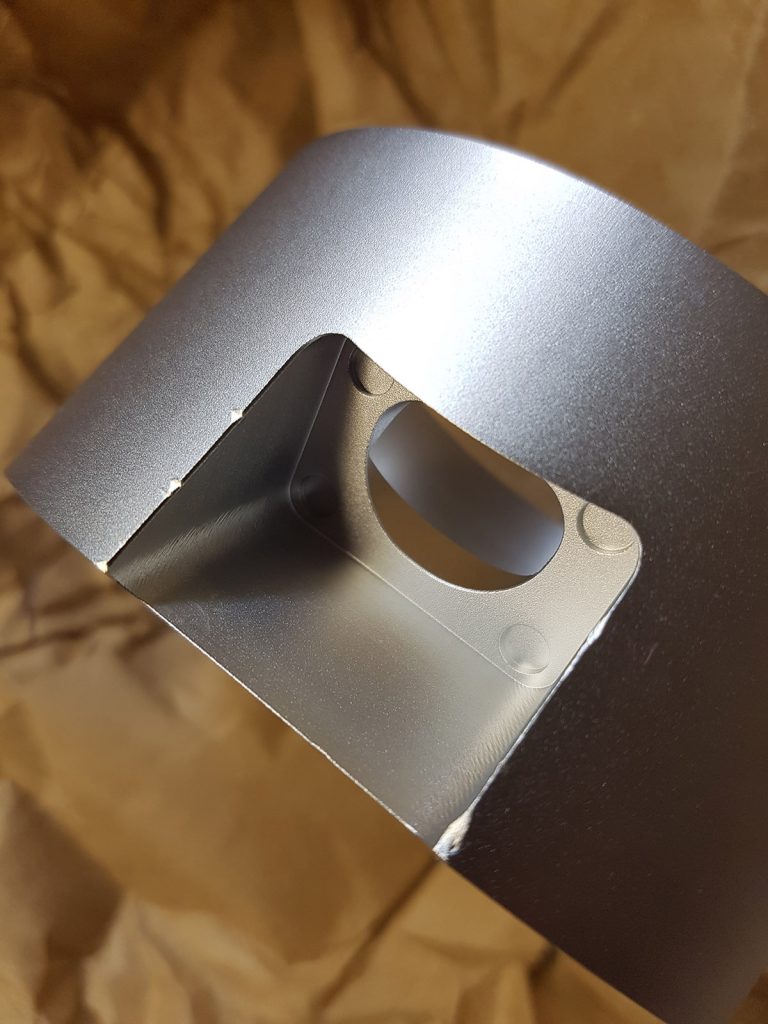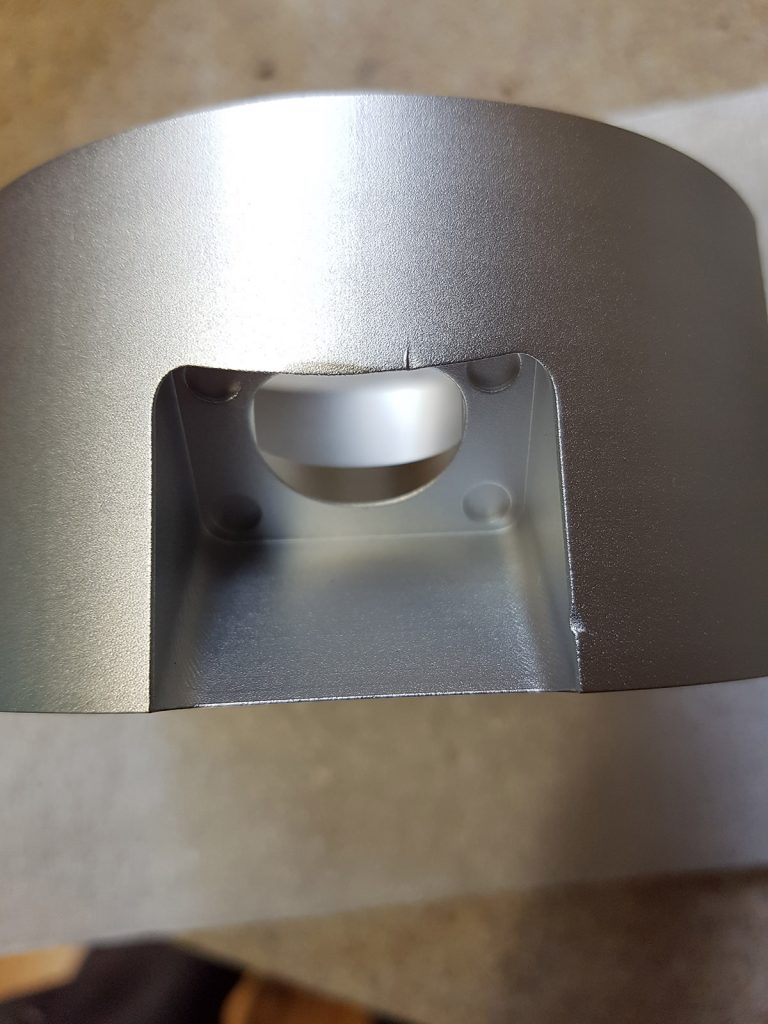 But they did great job for example on exit chutes: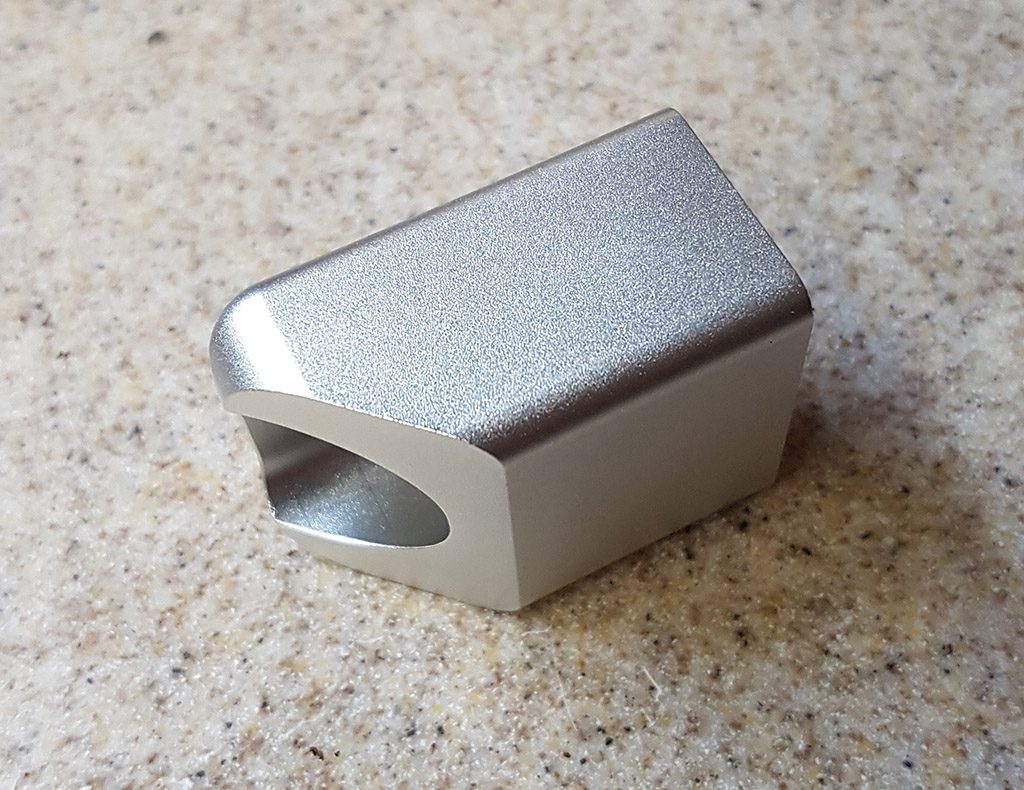 So this sets us back for about 2-3 weeks. I will be able to ship first 4 Monolith Conicals soon (after I get one more set of parts from andoziers this week) and then rest will start shipping after we get these remade parts back. I am disappointed as much as you are, but having done this couple of times I am not surprised since it has happened before, just not this many. Please bear with me.